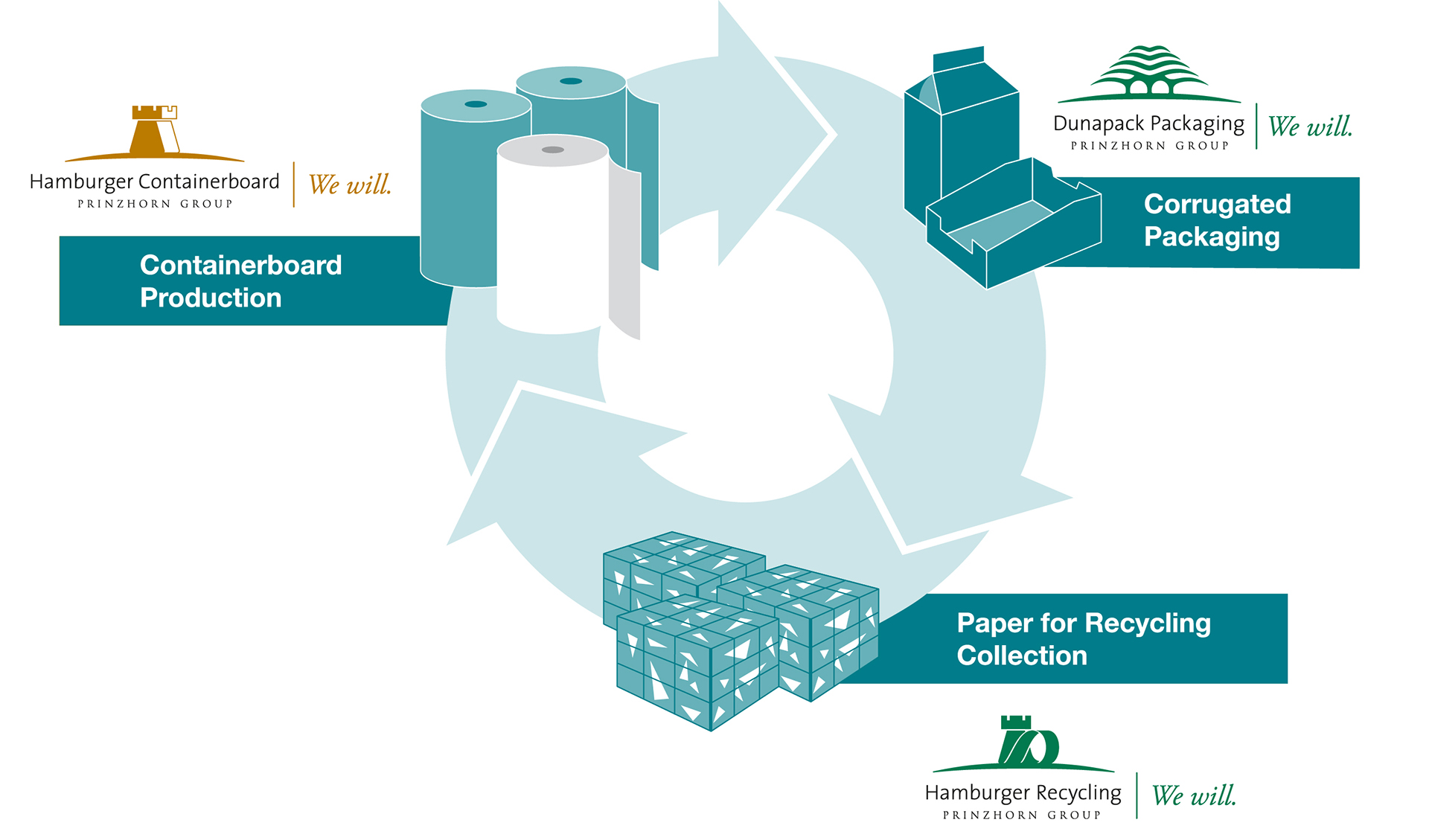 In its daily routine and long term plans, Hamburger Recycling Hungary Ltd. lays a special emphasis on the separated collection of waste, promoting selective waste collection and minimization of natural resources required for prepation and processing of selective waste.
When choosing the technology and logistic processes necessary for its operation, Hamburger Recycling Hungary Ltd. makes every reasonable effort to use trustworthy, modern and environmental-friendly equipment or vehicles, and develop its services, technologies and environmental output in harmony with environmental aspects.
The Recycling Group's environmental activities are characterized by excellent experience and relationship. These activities are carried out in the spirit of circular economy and sustainable development.
By reusing the raw material and energy content of waste, Hamburger Recycling Hungary Ltd. is now a major contributors to the replacement of natural resources with waste, and are key players in the development of our national environmental industry.
With its selective waste collection and treatment activities, Hamburger Recycling Hungary Ltd. provides raw materials for the paper production of Hamburger Hungária Ltd. in Dunaújváros. Dunapack Ltd. manufactures packing products for corrugated paper produced as the end product of paperproducing, thus ensuring paper circulation.