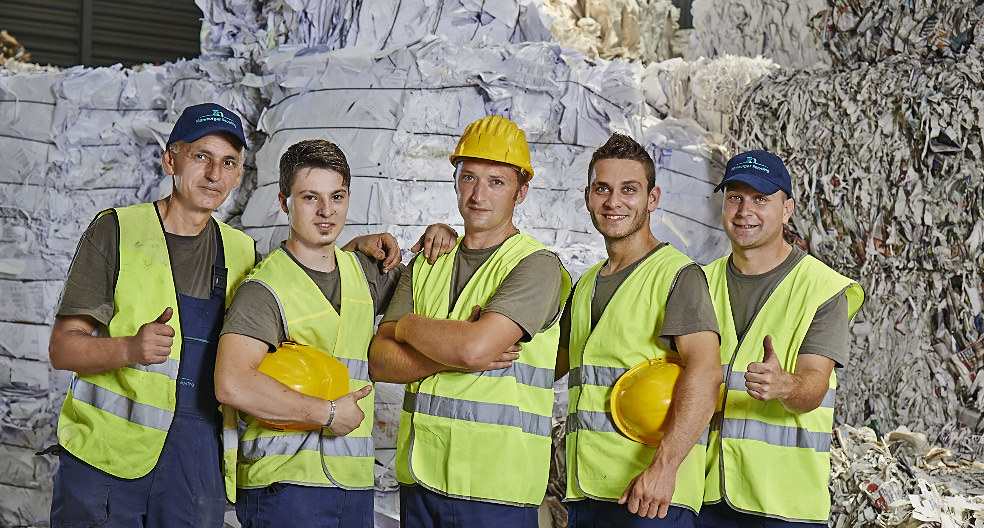 About Hamburger Recycling Croatia
It is a member of the Austrian concern PRINZHORN HOLDING GmbH.
The concern was established more than 150 years ago and operated under the name of Hamburger - Dunapack – Mosburger for some time. The present name of the concern is Prinzhorn Holding GmbH and it comprises three divisions.
The Containerboard Division includes paper mills in Germany, Austria and Hungary. The Packaging Division engages in manufacturing corrugated cardboard transport packaging and has been present for several years on the Croatian market as the corrugated cardboard transport packaging factory VALOVITI PAPIR-DUNAPACK D.O.O. in Zabok. The third division of Prinzhorn Holding is Hamburger Recycling Group, which operates in 16 European countries and includes 47 recycling centers.
One of these centers is Hamburger Recycling Croatia, a greenfield investment in the Sveta Helena enterprise zone. Keeping in line with current trends in cardboard and paper manufacturing in the European Union and using the latest environmental achievements, the concern has been increasingly focused on collecting waste cardboard and paper, waste plastics and foil, and other types of secondary raw materials as input for paper and transport packaging recycling and manufacturing in compliance with the principles of a socially responsible corporation.
The construction of the recycled paper and nonhazardous plastics collection center in the Sveta Helena enterprise zone began in February 2008 – in early October of 2008, the work was completed and the center began to operate.
After undergoing a technical inspection and obtaining its occupancy permit, the center obtained its waste management license for collection and treatment of waste paper and nonhazardous plastics in accordance with the applicable regulations.
The recycling center has all infrastructure necessary for successful collection of waste paper and providing services to our business partners. The entire Sveta Helena recycling center covers approximately 13,000 m², it production plant and offices accounting for 2,500 m².