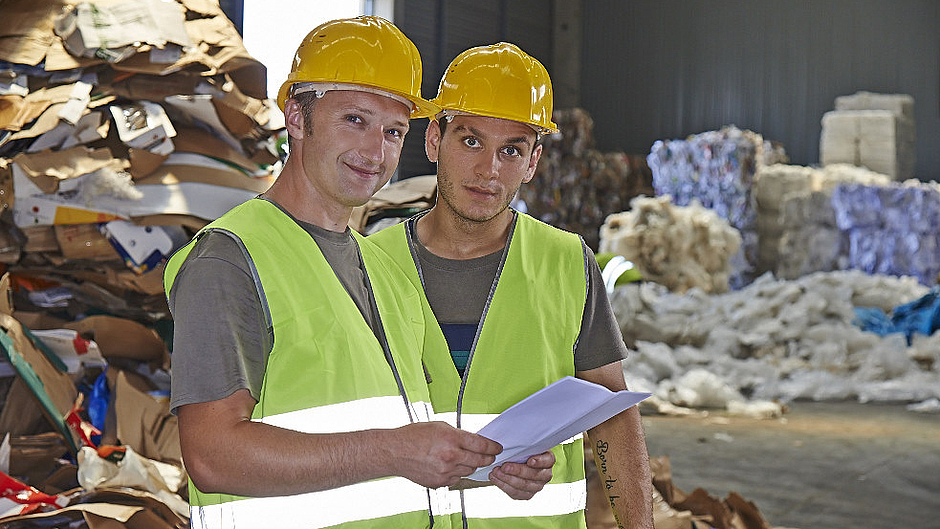 Hamburger Recycling, a member of Prinzhorn Holding
With our core competence in collection, treatment, trade and transport we close the loop between paper production (Hamburger Containerboard) and packaging production (Dunapack Packaging) in our group.
Focus on secondary raw materials
Our ongoing investments in collection, separation and treatment of recycling materials ensure the supply of our own plants and external industries with high quality secondary raw materials and commodities. We focus on new projects (green field) as well as acquisition and integration of existing companies (brown field) into our divisional structures. The expansion of disposal services for retail and wholesale trade, industry and communities is our main aspiration.

Behind the scenes of Hamburger Recycling